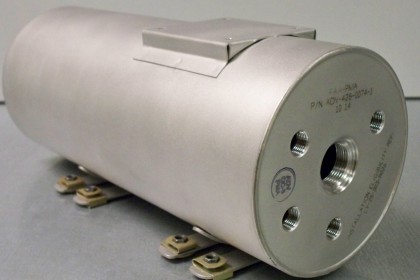 PMA P/N ADV-428-0074-1
Direct Replacement for OEM P/N 428-0074-1
One piece top and bottom end caps that eliminate pressed fitting leakage and common failure points.
Manufactured with CNC technology to ensure a reliable and consistent quality product.
Fewer tank removals with increase in reliability and lifespan of the tank.
Withstands greater pressure resulting in higher reliability.
Tank is passivated to reduce possibility of corrosion.